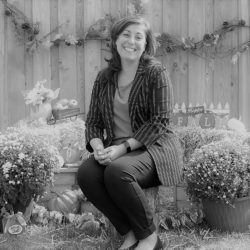 Ms. Martins-Valliere is a mother of 2 children.  She is an Ontario Certified Teacher and School Manager at Fairport Montessori Academy.  She has over 20 years of teaching experience at the secondary level with Dufferin-Peel Catholic District School Board. She earned a Bachelor's Degree in Education and a Bachelor's Degree in Arts, with Honors, from the University of Toronto.
Her various specializations include Special Education and Literacy. During her teaching tenure, Ms. Martins held numerous positions of increasing responsibility and leadership as the Lead Junior English teacher, Alternative Education Lead Teacher, Guidance Counsellor and School Success Teacher, where she developed and implemented individualized learning programs for at risk youth. She has held a variety of community leadership positions in both private and public enterprises in Education, and continues her community work in support of the Hospital for Sick Children, the Canadian Cancer Society, and the Coldest Night of the Year program,  as well as serving as Co-Chair of Parent Council with the Peterborough Catholic School Board.
She is a natural leader with a passion for educating young children, accessible and equal education for all children and serving her local community. Ms. Martins-Valliere is also the proud mom of two children Ava (6) and Alexander (4) who are her inspiration for her work in creating engaging and equitable educational environments.